Residential Projects
Our Team Has Worked On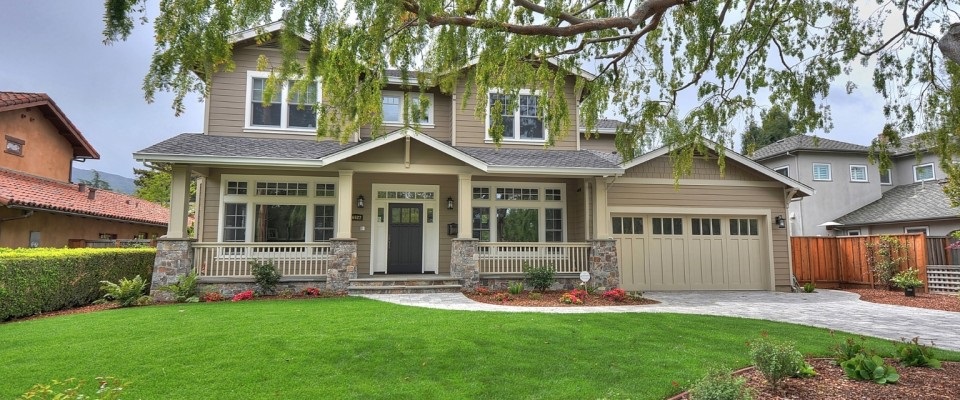 For this stellar custom 3000 sq. ft. project we demolished the existing home to create a new one from the ground up. Starting with the exterior, we added a hardy siding finish and beautiful stonework for the driveway and porch.
The front steps of the home were custom cut from a large slab for a unique, one-of-a-kind look. We also included premium trim work.
Inside the home every room was wired for audio and wireless Internet. Custom finishes and cabinets were used throughout, as were stunning hand-scraped hardwood floors. Top-quality, vinyl clad Anderson windows were installed providing divided light. Custom cabinetry was also created to surround the new fireplace.
In the new gourmet kitchen we created a cook's dream with a Wolf range, industrial hood and double ovens as well as a Sub-zero refrigerator. Stunning granite counter tops surround the farmhouse sink and custom cabinets were installed throughout.
The new bathroom includes an intricately designed tile and glass mosaic, sub-floor warmers that work on a timer so it can be set to be cozy first thing when the homeowners get up in the morning. The multi-head shower includes heavy European-style glass doors and the master closet was created with custom organizers built-in.
The dilapidated house that originally sat on this site was bulldozed to create new 2 story home. A networking hub was included which provided structured wiring for the Internet and surround sound.
For an eco-friendly touch the homeowners chose sustainable bamboo flooring as well as a gas burning fireplace. Economical Milguard windows that include a lifetime warranty were installed throughout. To conserve on future energy bills the home was primed for solar installation. Finishing touches included a custom trim package.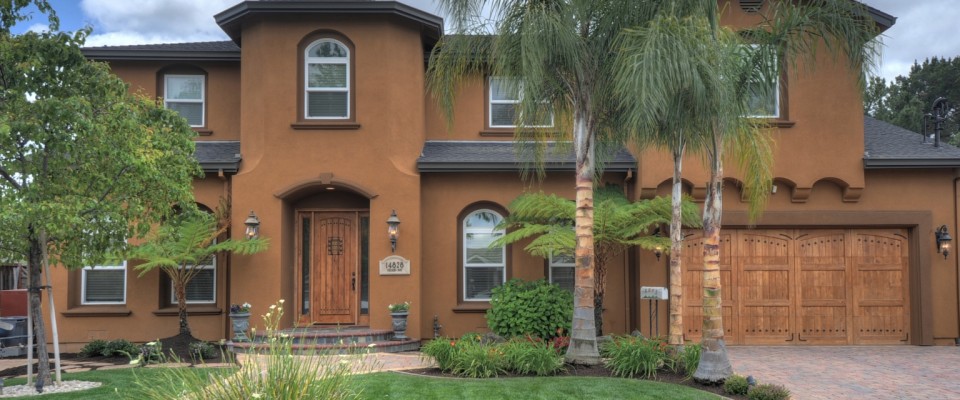 In the kitchen we included beautiful granite counters, custom cabinets and top-quality KitchenAid appliances.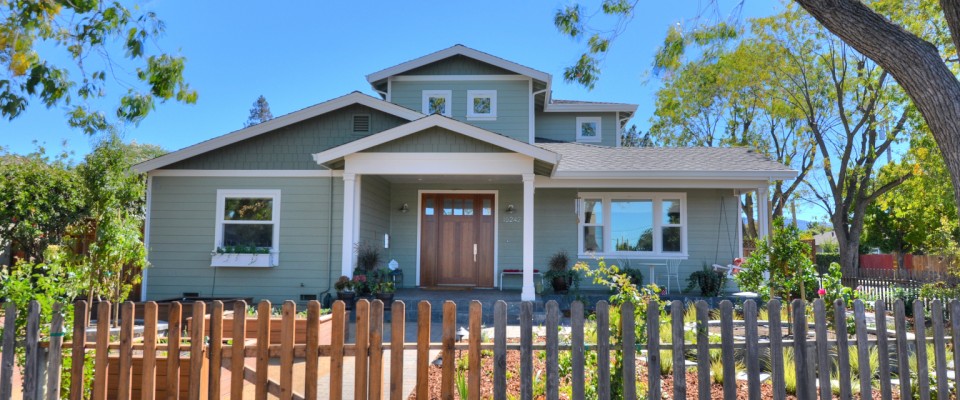 This was an existing 1950's 1300 sq. ft. 2 bedroom, 1 bath home. We removed the roof and gutted the entire house to its studs before adding 800 sq. ft. to the first floor and creating a second story with 770 sq. ft.
Outside, we started with a gorgeous travertine marble back porch, slate on the front porch and rugged Belguard pavers on the front and back walkways while adding a custom cherry-finish front door with international wood products. Perhaps one of the most unique features to this new construction is that the whole back wall of house is open, made possible with a bi-folding patio door unit by Anderson which allows part of, or the entire wall, to be open to the back patio.
Special features inside this home include 5 inch wide oak plank floors and LED lighting throughout, a house-wide wireless system for the Internet, an intercom system and surveillance cameras which provide extra security. The stylish staircase system is stainless steel post and cable and the family room was integrated with surround sound for optimal TV viewing.
The kitchen features custom, European-style full overlay cabinets, beautiful granite counters and Elfa modular storage systems which were also installed in the home's closets.
The master bath is a dream with hardwood floors which include a warming system underneath, a towel warmer, custom tile and unique wall-hung toilets which are especially easy to clean around. There are custom cabinets & tile throughout.
All closets included Elfa modular storage systems and top-quality ¾-inch thick cedar flooring.